Background
I have been a long-term follower of VEREIT (Vereit) (NYSE:VER), going back to an investment when it was called American Realty Capital Properties. I started writing about the stock back in 2016 when I named it my mid-cap stock pick for the year in an article published on Seeking Alpha here. Back then I asserted that the $8.48 price was due for improvement as management was not receiving credit for the progress it had made in turning the company around. I ended up being right for about six months, before the Federal Reserve's sentiment shifted, and just like it has been for most other REITs, Vereit's stock has been on a downward spiral ever since.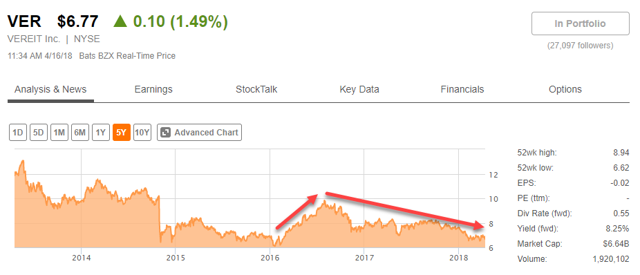 Source: Seeking Alpha, April 16, 2018
I never imagined we'd see the stock selling below the price it was at when the accounting issues were announced, but here we are today. The stock trades at 9x AFFO and yields over 8 percent. Let us face it, the stock is cheap.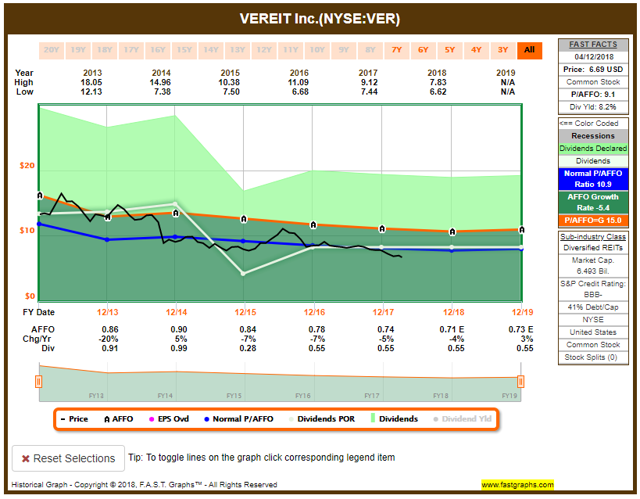 I wanted to refresh my 2016 thesis, taking a look at where Vereit is today, and breaking down the challenges it still faces to make sense of the current valuation.
Management has delivered
Back when I picked the stock, I laid out a list of things I wanted to see improvement on in order for the stock to break out. I noted that:
The company needed time and distance from the old regime
Management needed to complete its portfolio enhancement objective, culling the portfolio and adding in diversification
The company needed to obtain investment grade metrics via debt reduction
And lastly, I noted that Cole Capital needed to be restored to profitability
Looking over the list, I'm happy to say that the boxes have all been checked off.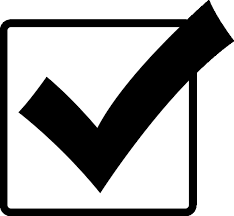 First, we're now about three years removed from the old guard. Glenn Rufrano came in as CEO back at the start of 2015, and since that time his team has successfully gotten the company's financials and internal controls back in order. Glenn announced on the year-end call that he will be around for another three years, which should give him time to see the turnaround through.
Looking at the portfolio and debt, the second box to check, we find that management aggressively culled the portfolio, increased diversification and payed debt down considerably.
By looking over the 10-Ks, we can clearly see the extent of the debt reduction as the four major categories of borrowing declined by nearly 50% in the span of three years.

Source: Amounts from Vereit 10-K Filings
At the end of 2016, Vereit checked the third box when it received its investment grade rating from Fitch, and in 2017 it also received investment grade ratings from S&P and Moody's.
Somewhat to my surprise, the final box was checked just a couple of months ago, at the end of 2017, when Vereit announced that it had sold Cole Capital.
Great, so management achieved all of the objectives, shouldn't it be a $10 stock right now?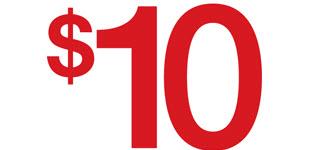 If I could go back and re-write the article, I would add two more objectives, both of which Vereit is still working through. These two factors are still unresolved, are going to take more time to resolve, and are likely what continue to impact the share price to date.
The Last Two Boxes to Check
Looking back at 2016, I underestimated the significance of the shareholder lawsuit.
I had seen these types of actions in the past. I know that on at least one occasion I had received a flyer in the mail announcing such a suit. I don't recall ever seeing any compensation from the said suit. My assumption was that the lawyers would get a payout and it would go away. Aren't they the ones who always win in these situations?
Well, here we sit, two years later, and the suit is still on-going. Even worse, it is having a material impact on Vereit in the form of on-going legal bills and uncertainty. Unfortunately, there hasn't been much in terms of news in recent months, and the last update I could find came on the February 22 conference call when Glenn noted:
Before Mike reviews our financial results, let me provide a brief update on litigation. The Court held a conference in December to discuss depositions, which started after the 1st of this year and could last through the year. The Court scheduled the next Status Conference for June 11, 2018. Additional details regarding pending litigations can be found in our 10-K filed today.
Source: Seeking Alpha transcripts
So essentially we will be waiting until the later part of this year for any movement in the on-going legal matters. I'm not going to make any assumptions or try to estimate any sort of financial impacts of this issue. There's just too much that is unknown. I am of the opinion that the company can weather the matters, otherwise I would have sold long ago. The unresolved legal situation is the first box that remains to be checked.
The last box, which also should have been on my list, was to return to profitable growth.
Analyzing Management's 2018 Guidance
On the February 22 conference call we received guidance for 2018, but unfortunately it didn't contain much growth. The good news is that AFFO is expected to increase for the first time in several years. The bad news is that the increase is only $.01 per share (the midpoint of the guidance of $.70 to $.72 per share), or just over 1%.

Source: Amounts from Vereit 10-K Filings, Guidance from Earnings Call
Interestingly, from what I can tell, the growth can be attributed largely to the net acquisitions that management estimates it will make in 2018, to the tune of some $200 million at an average cap rate of 7%.
Management noted on the earnings call that occupancy was expected to be 98%, and same-store-rents would increase by less than 1%, so neither of these levers are producing much of a benefit right now. We will have to see if management can drive these metrics up through portfolio turnover.

Source: Figures from Vereit Earnings Call
When I looked through the rest of the guidance, I found a couple of items to be of particular interest. Management guided on G&A, Capital Expenditures and Legal Expenses, all of which it estimated would increase in 2018. When I compared the midpoint of its guidance to the 2017 actual results, it amounted to nearly $30 million of additional costs. When you allocate this to the ~974 million shares outstanding, it comes out to a cost of nearly $.03 per share.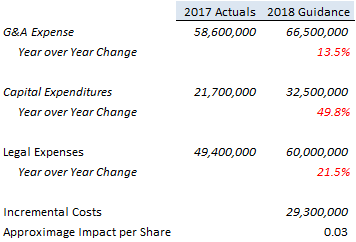 Source: Figures from Vereit Earnings Call
It would appear that these incremental costs are weighing on results, tying up cash flow at the least. Note that I left this at a high level as obviously not all of these expenditures will go right to the income statement (i.e., CapEx will be capitalized and depreciated). Also, in its Q&A, management did note that insurance recoveries were held up by another lawsuit, so hopefully this will be addressed and the company will see some measure of relief from insurance. There isn't much visibility on this, so it wouldn't be reasonable to make any assumptions.
As we approach the Q1 earnings call I will be paying particular attention to see if management hit its targets and also what actions it took during the quarter. I found it particularly interesting on the last call to hear Glenn say that:
Our acquisition program within the balance sheet guidelines and the $200 million authorized share repurchase plan could be interchangeable with respect to real estate assets or the company stock. We're in a period where capital market conditions are causing volatility in REIT shares in the face of generally good economic and market fundamentals.
Source: Seeking Alpha transcripts
It will be interesting to see if management did repurchase any stock, or if it steered capital towards property acquisitions. With the stock yielding 8% and expected cap rates of acquisitions to be 6.5-7.5%, it will be money well spent either way.
Takeaways
Vereit's stock is cheap, in fact it's much cheaper than the broader markets. But this might make sense given that there is still large legal uncertainties and meaningful growth is still more than a year out.
I think that management has done a fantastic job running the company and executing on its strategic initiatives, but until these last two boxes are checked, it's hard to see significant upside in the stock's valuation. Further, even if management delivers, the stock and the entire REIT cohort may continue to be hostage to the Federal Reserve. It may be some time yet before sentiment turns dovish, the pace of rate increases slows, and investors go back into REITs.
For me personally, I am okay with the risks inherent in the stock, and am happy to sit on an outsized yield while management continues to execute its plan. The $.55 annual dividend rate seems well covered by the $.71 in AFFO, though with so little growth I do not anticipate that there will be any increases this year.
I have been adding to my position lately. If you've held on to it this long I do not see any reason to sell it now. The company is in much better shape than it was in 2015. It just needs to get resolution on the legal matters and return to profitable growth, both of which management is working on.
I jumped the gun back in 2016; looking back it should have been my mid-cap stock pick for 2019 instead.
Disclosure: I am/we are long VER.
I wrote this article myself, and it expresses my own opinions. I am not receiving compensation for it (other than from Seeking Alpha). I have no business relationship with any company whose stock is mentioned in this article.