Last week I wrote an article titled, My Oh My, 4 Strong Buys, in which I provided details of a few of my highest conviction Buys. I explained that in addition to the traditional Buy/Hold/Sell classifications, "I provide (newsletter) readers with a more detailed playbook…oftentimes investors need more clarity as it relates to messaging, so I provide a few more granular recommendations, such as Strong Buy, Speculative Buy, and Trim." Here's how I explain,
Strong Buy means that I am recommending a high-quality REIT that is trading at a wider margin of safety. Recognizing principal preservation is critical, my recommendation is telegraphing readers that the company is a blue chip on sale."
One of the key valuation differences between a regular Buy and a Strong Buy is that the company must have enhanced price appreciation catalysts that support total annual returns of 25% or higher.
Similarly, a Speculative Buy is expected to have total annual returns greater than 25% if anticipated contingencies materialize over next 12-18 months, with potential for high return volatility and greater than average risk for lower or negative total annual returns in this period. This means that the stock is estimated to return more than 25% chance of price move up or down of more than 25% in a month, based on a quantitative assessment of historical data.
This means that a Speculative Buy is likely to become more volatile and these speculative plays, more often than not, fail to pan out. They often serve as vehicles to separate investors from their money – diluting whatever stake they had by serially raising money to stay afloat.
Typically these companies screen "dirt cheap" on all metrics (dividend yield, P/FFO, and NAV), suggesting that the market is fearful, based on a variety of indicators. However, I wanted to provide a clearly defined "higher risk" Buy rating, recognizing that taking a few small bets on speculative names could be entertaining and rewarding.
In full disclosure, I must also warn readers that investing in "Spec Buys" can be dangerous, and I always limit my exposure to 1% (or my REIT portfolio). Each and every investor has his or her own risk tolerance levels, and I encourage all investors to maintain adequate diversification and do not put all of your eggs in one basket.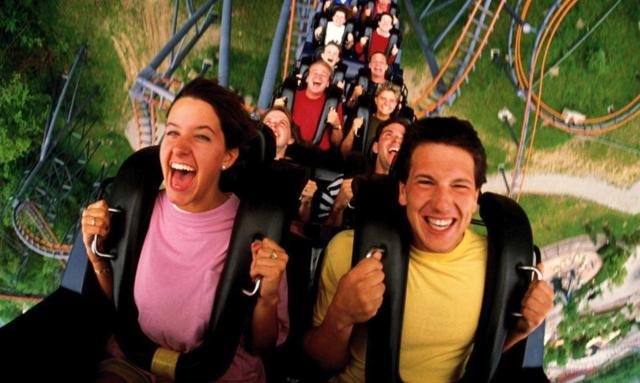 My Oh My, 4 Spec Buys
Getty Realty (NYSE:GTY) is a Triple Net Lease REIT that specializes in the ownership, leasing and financing of convenience store and gasoline station properties. GTY owns 873 properties located in 28 states across the United States and Washington, D.C., and are operated under a variety of brands including 76, Aloha, BP, Citgo, Conoco, Exxon, Getty, Mobil, Shell and Valero.
On to the balance sheet. GTY maintains a 4.9% average interest rate and an average maturity of 4.1 years across all of its debt. It clearly cannot compete with a REIT such as Realty Income (NYSE:O) when it comes to cost of capital; however, GTY may have a significant scale advantage that can make it appealing. GTY offered shares worth a total of 107 million during Q3 of 2017 in order to pay off its revolving credit facility and proceeded to draw on said credit to fund new operations. Overall, not a fortress but under the right circumstances, in the near future, GTY could outperform.
For Q3-17, GTY's total revenues and revenues from rental properties, which exclude tenant expense reimbursements and interest income, were $29.5 million and $24.9 million, respectively, representing increases of 3.5% and 3.8% over the prior year's quarter, respectively. GTY's normalized FFO for the quarter was $15.7 million, as compared to $15.4 million for the prior year's quarter. This growth was primarily created through acquisitions and increased leasing activities.
GTY's most recent dividend yield and P/FFO are 5.3% and 12.2x, respectively. Recognizing that GTY does not have nearly the cost of capital advantage, the real alpha for this REIT is redevelopment (think of GTY as the SRG for net lease). GTY's diversified platform should provide stable cash flows that help mitigate risk within the redevelopment pipeline. I also like GTY's necessity-based model that provides some recession-proof characteristics. "The next time I pump my gas, I will remember that Getty is also pumping out dividends."
I currently have rated GTY as a Spec Buy based upon the enhanced re-development spreads. C-stores are typically located along primary corridors and often the land is worth more than the buildings. There is limited downside and I expect GTY to outperform the peers. See latest article here.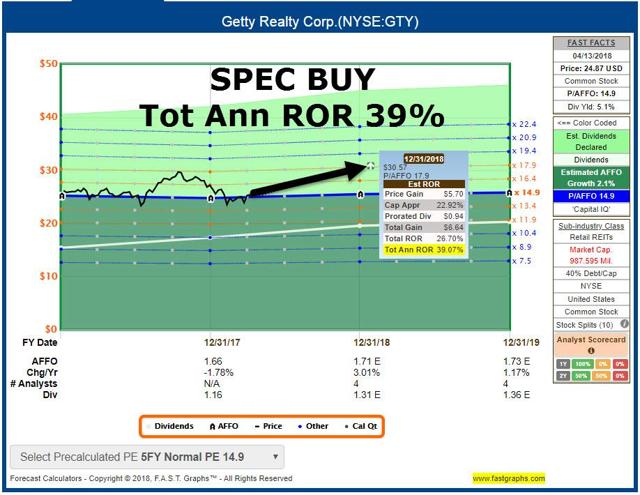 Ashford Hospitality Prime (NYSE:AHP) formed with a legacy foundation of eight hotels that has now grown to 13 hotels with 3,743 net rooms. AHP is focused on investing in luxury hotels and resorts that exhibit greater long-term RevPAR growth trend than the other chain scale segments. The Upper Upscale segment represents the second greatest long-term RevPAR growth trend. AHP is currently a Spec Buy due to its tremendous risks in major market factors going forward.
At the end of Q3-17, AHP had total assets of $1.5 billion with $914 million of mortgage debt, of which $48 million was related to the joint venture partner's share of the debt on the Capital Hilton and Hilton La Jolla Torrey Pines. AHP's total combined debt had a blended average interest rate of 4.0% and was almost entirely floating rate. All of the floating rate debt has interest rate caps in place. AHP has been successful in finding cheap debt and managing its overall debt structure, creating a strong balance sheet.
AHP's most recent earnings results were overshadowed by national disasters: Four of their 13 luxury properties were damaged in either hurricanes in Puerto or by wildfires in Northern California over the last year. This ultimately meant a decrease in earnings from the year prior. This is one major risk that owners of AHP face; however, with insurance payouts and most of the properties capable of functioning in the near future, they can bounce back.
AHP's Dividend Yield and P/FFO are 6.5% and 6.0x, respectively, and I consider this REIT a speculative REIT that deserves shelf space only if you have an enhanced appetite for risk. There's no question that this stock has tremendous upside, but there are also many forces that could weigh on shares, some of which we know about (Puerto Rico) and others that are unknown (tourism). See latest article here.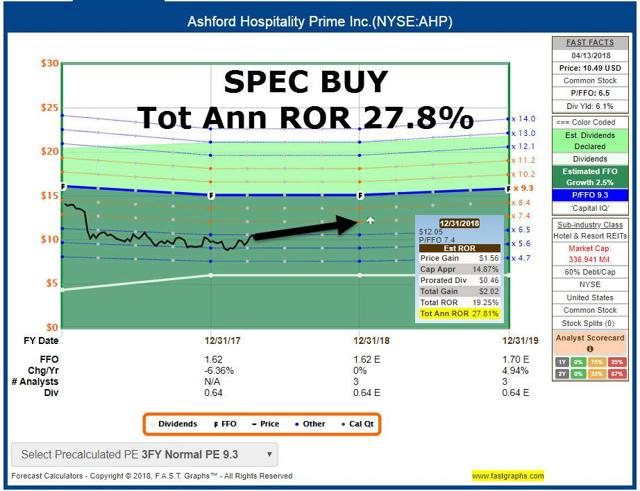 Uniti Group (NASDAQ:UNIT), previously known as Communications Sales & Leasing, still derives significant revenues from the April 2015 spin-off of assets from Windstream (NASDAQ:WIN). After a quiet start to develop the strategy and funnel, UNIT rapidly evolved the company from primarily a single-tenant, one-property landlord to servicing nearly 16,700 customer connections through three diverse, but complementary business segments.
UNIT's current dividend yield is 14.8% and the primary reason for the high yield has to do with UNIT's outsized exposure to WIN. However, UNIT's balance sheet remains fairly liquid with plenty of cash and cash equivalents on hand (nearly $60 million of unrestricted cash and cash equivalents and $470 million of undrawn capacity under the revolving credit agreement).
UNIT's biggest appeal is its large market share of US fiber cable. UNIT expects that market level trials and deployments will quickly lead the wireless carriers to a national 5G rollout, similar to the pattern for 2G, 3G and 4G technology changes. 5G requires small cells and small cells require fiber, and UNIT owns 1.1 million fiber strand miles of leasable inventory.
Although UNIT has maintained a flat dividend rate of $2.40 per year, the company has been able to cover its dividend on an AFFO basis. UNIT is a Top 10 Owner of Fiber Infrastructure in US and there is no direct REIT peer. The company's tower business is a niche strategy that complements the Fiber business. I maintain a SPEC Buy. See latest article here.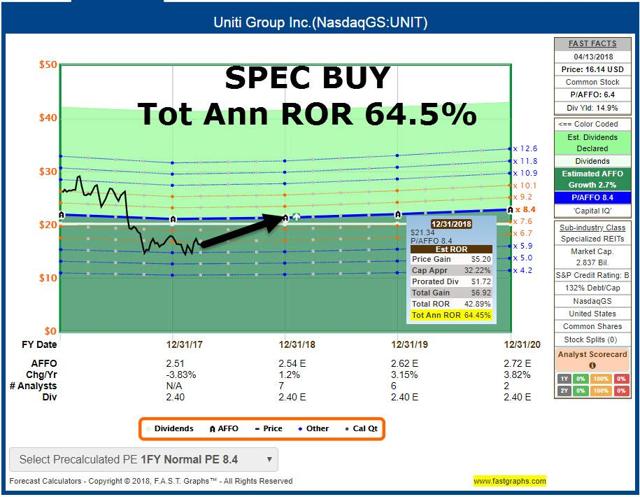 Landmark Infrastructure's (NASDAQ:LMRK) real property interests underlie its tenants' operationally essential infrastructure assets in the wireless communication, outdoor advertising, and renewable power generation industries.
Effectively all of the company's leases are triple-net, and its organic growth is through contractual rent escalators, lease modifications, and renewals (99%+ property operating margins, no maintenance capex). Though LMRK has many appealing qualities as an infrastructure REIT, it has several flaws such as its size, leverage, and external management team, so I maintain it as a Spec Buy.
LMRK has a current dividend yield of 9.1%. We must keep in mind that this is a small-cap REIT with less than half a billion in market capitalization, adding the risk of not being able to cover the dividend. It also has a higher than average debt to market cap at 65%, which on one hand can provide enhanced shareholder returns, and on the other increases risk of a default.
Although rarely applied until recently, a REIT is a perfect vehicle that can be used to raise capital for infrastructure investments in "public-private partnership" transactions. In the abstract, REITs have certain advantages over the fund model as several favorable IRS private letter rulings sanctioning the use of REITs to own electric and gas distribution systems have increased interest in their role in infrastructure investments.
I find LMRK a very compelling infrastructure idea that could return outsized returns, over 40% annually. I maintain a Spec Buy because with this upside capacity comes risk especially from an unproven REIT with a very niche market. Keep in mind, LMRK did not eliminate the Partnership structure since that will continue to give the company operating flexibility, but recently changed its legal structure moving the Partnership's assets under a subsidiary that is now taxed as a REIT. See latest article here.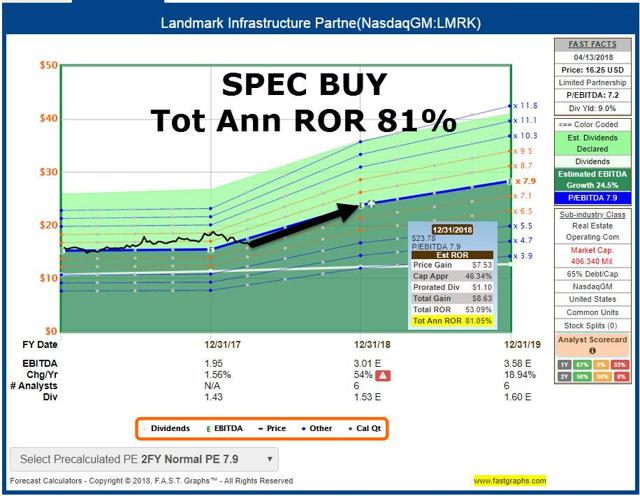 The Bottom Line
Don't be confused, there is a big difference between a Strong Buy and a Spec Buy, and while both have hope to outperform an ordinary Buy, the Spec Buy label telegraphs enhanced volatility. As noted above, "I wanted to provide a clearly defined "higher risk" Buy rating recognizing that taking a few small bets on speculative names could be entertaining and rewarding."

Before you decide to hit the Buy button, always ask yourself, "is the thrill of victory worth the agony of defeat?"
You decide yourself, but I'll provide you with my report card:

Important: Every investor has his or her own investment profile and tolerance for risk. Always remember to diversify. Buckle Up.

Note: Brad Thomas is a Wall Street writer, and that means he is not always right with his predictions or recommendations. That also applies to his grammar. Please excuse any typos, and be assured that he will do his best to correct any errors, if they are overlooked.
Finally, this article is free, and the sole purpose for writing it is to assist with research, while also providing a forum for second-level thinking. If you have not followed him, please take five seconds and click his name above (top of the page).
Source: F.A.S.T. Graphs
Disclosure: I am/we are long ACC, AHP, AVB, BRX, BXMT, CCI, CHCT, CIO, CLDT, CONE, CORR, CTRE, CUBE, DDR, DEA, DLR, DOC, EPR, EXR, FRT, GEO, GMRE, GPT, HASI, HTA, INN, IRET, IRM, JCAP, KIM, LADR, LAND, LMRK, LTC, MNR, NXRT, O, OFC, OHI, OUT, PEB, PEI, PK, PSB, QTS, REG, RHP, ROIC, SBRA, SKT, SPG, STAG, STOR, TCO, TXRT UBA, UMH, UNIT, VER, VNQ, VTR, WPC.
I wrote this article myself, and it expresses my own opinions. I am not receiving compensation for it (other than from Seeking Alpha). I have no business relationship with any company whose stock is mentioned in this article.